Holde Agri Invest secures a syndicated loan worth 30.5 million lei and 26.7 million euros
11 May 2023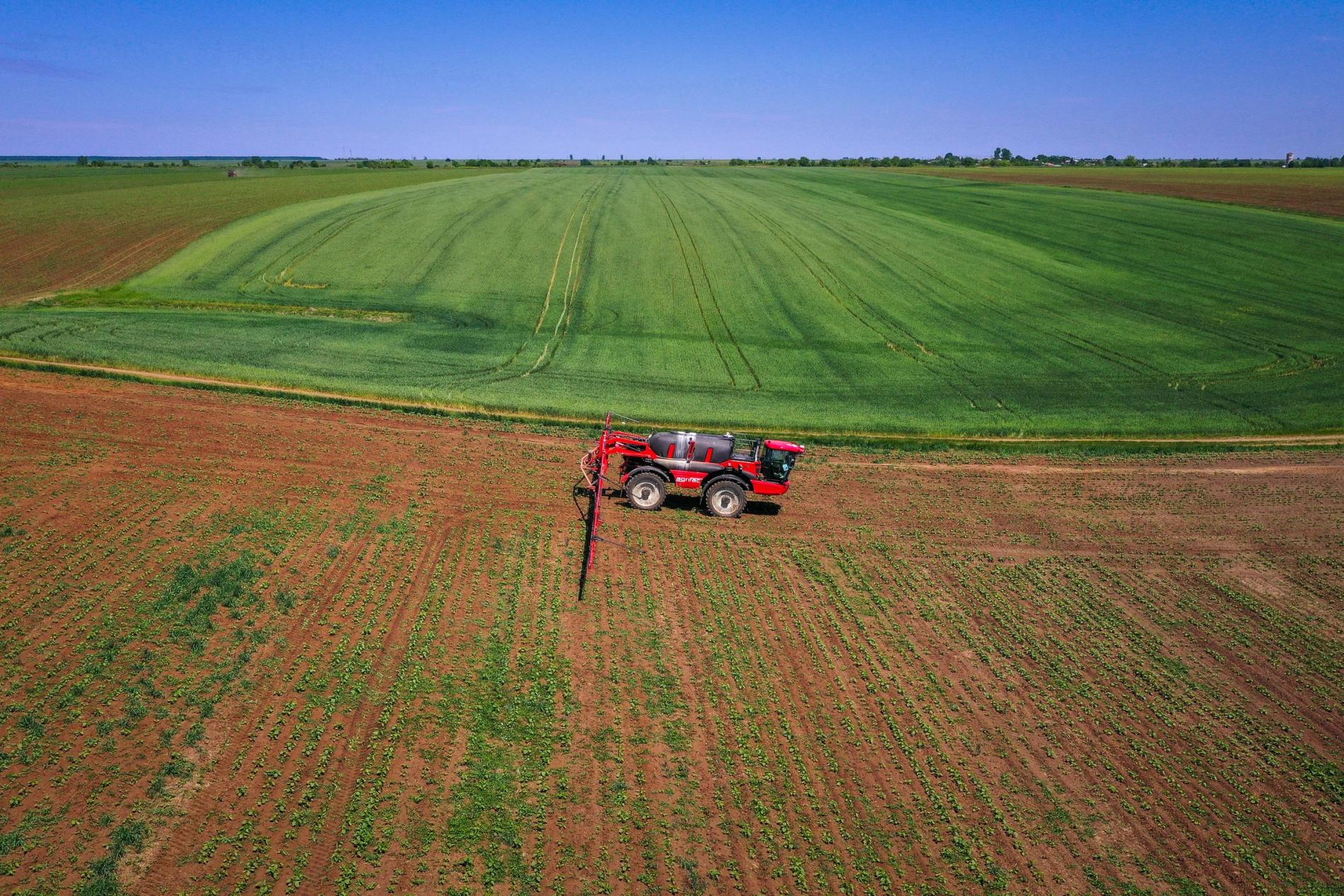 Holde Agri Invest, one of the most important local players in the field of agriculture, announces the signing of a syndicated loan worth 30.5 million lei and 26.7 million euros, contracted with Banca Transilvania as arranger and financier, and OTP Bank Romania, as a financier.
"Obtaining this syndicated loan represents a significant step in the continued development of Holde Agri Invest. Through this loan, we can accelerate investments in existing operations, as well as their expansion, to consolidate our position in the Romanian agricultural sector. This financial support will allow us to grow and diversify our portfolio while ensuring the necessary liquidity for our current activity. Collaborating with the Romanian banking sector highlights the importance of solid partnerships and mutual trust in supporting Romanian agriculture. We are thrilled to work together with Banca Transilvania and OTP Bank at this crucial stage of our development, and we are confident that, together, we will contribute to the development and innovation of the Romanian agricultural sector," stated Liviu Zagan, CEO of Holde Agri Invest.
The syndicated loan includes four different financing lines. The first financing line has a value of 30.5 million lei and is intended for working capital. The other three financing lines, totaling 26.7 million euros, will support the acquisition of equipment, agricultural machinery, logistics and construction elements, modernization of silo capacities, agricultural farms, and agricultural land.
"Banca Transilvania is the largest financier of Romanian agriculture and traditionally supports this sector through its specialized agribusiness segment. We are delighted to consolidate, through our syndications department, the collaboration with Holde Agri Invest by granting a syndicated loan to cover its complex financing needs – farm acquisitions and organic growth, working capital, and investments – to harmoniously support the implementation of the medium-term development strategy. The financing structure was carefully tailored to take into account the peculiarities of the sector and Holde, with Banca Transilvania acting as Arranger, Facility Agent, and Guarantee Agent," stated Cosmin Calin, Executive Director Large Corporate Clients, Banca Transilvania.
"We are delighted to be part of this syndicated financing for a representative group in the local agricultural sector, such as Holde Agri Invest, to participate in the development of this field and consolidate strategic collaborations. We believe in the potential of local agriculture and consistently contribute to financing companies and projects in agribusiness, where we see an increasing openness towards alternative instruments, such as syndicated loans. This is a priority area for OTP Bank Romania, where we engage and constantly build tailored financing products," stated Alexandru Neagu, Large Corporate Director at OTP Bank Romania.
Since its listing on the AeRO market of the Bucharest Stock Exchange in October 2020, Holde Agri Invest has continuously invested in the development of the company and its operations. So far, investments have reached 155 million lei and have been financed from own sources and borrowed capital. The investments targeted expanding the operated land areas and modernizing the existing farms. In the first quarter of this year, the company acquired a new farm in Dâmbovița County, with a total area of approximately 980 hectares of land. Currently, Holde operates a total land area of approximately 13,200 hectares divided into four core farms – Rosiori, approximately 3,830 ha, Frumusani, about 3,720 ha, Videle, approximately 2,300 ha, and Contesti, about 3,350 ha.
Filip & Company assisted Holde Agri Invest in the process of obtaining the syndicated loan. At the same time, the legal advisor to the banks' syndicate was the law firm Tuca Zbarcea & Asociatii.
###
About Holde Agri Invest
Holde Agri Invest is a company initiated by a group of Romanian entrepreneurs to turn it into a leader in the field of agriculture in Romania. Established in 2018, the company currently operates approximately 13,200 hectares of land, organized into four core farms – Rosiori farm located in Rosiori de Vede (Teleorman County), Frumusani (Calarasi County), Videle (Teleorman County), and Contesti (Dambovita County). As of October 2020, Holde Agri Invest is a public company listed on the AeRO market of the Bucharest Stock Exchange with the symbol HAI, and as of October 2021, the company is included in the BVB's BET-AeRO index, having the second-largest weight. 
About Banca Transilvania
Banca Transilvania is the largest bank in Romania and Southeast Europe. As a universal bank, it covers all customer and business segments in the financial sector. It holds a 20% market share, with nearly 4 million customers, over 9,200 employees, online banking solutions, and 500 branches in 180 localities. The value of the Banca Transilvania brand has exceeded the threshold of 500 million USD and entered the top 300 in the Brand Finance Banking 500 2023. Beyond banking, the bank aims to positively impact Romania – for people, businesses, and the environment. 
About OTP Bank
OTP Bank Romania is a subsidiary of OTP Group, a universal bank with a strong presence in Central and Eastern Europe, offering comprehensive financial solutions, and is active in both the retail and corporate segments. Since 2019, OTP Bank has undergone an extensive transformation process, aiming to significantly grow its business segments and create a better customer experience. With a continuously growing team that embraces change and realizes its potential, OTP Bank Romania is building a culture of trust at every level of the organization. According to the latest National Bank of Romania data, the bank ranks 9th in terms of assets among banking players in Romania. In Romania, OTP Group members include OTP Bank Romania, OTP Consulting, OTP Leasing, OTP Asset Management, OTP Factoring, OTP Advisors, and OTP Bank Romania Foundation.